Unlock modern financial services with market-leading open finance technology.
Create your own lending, payment, and product application workflows to become the next big platform of choice. Any financial use case you can imagine can happen with Brankas.
Sign Up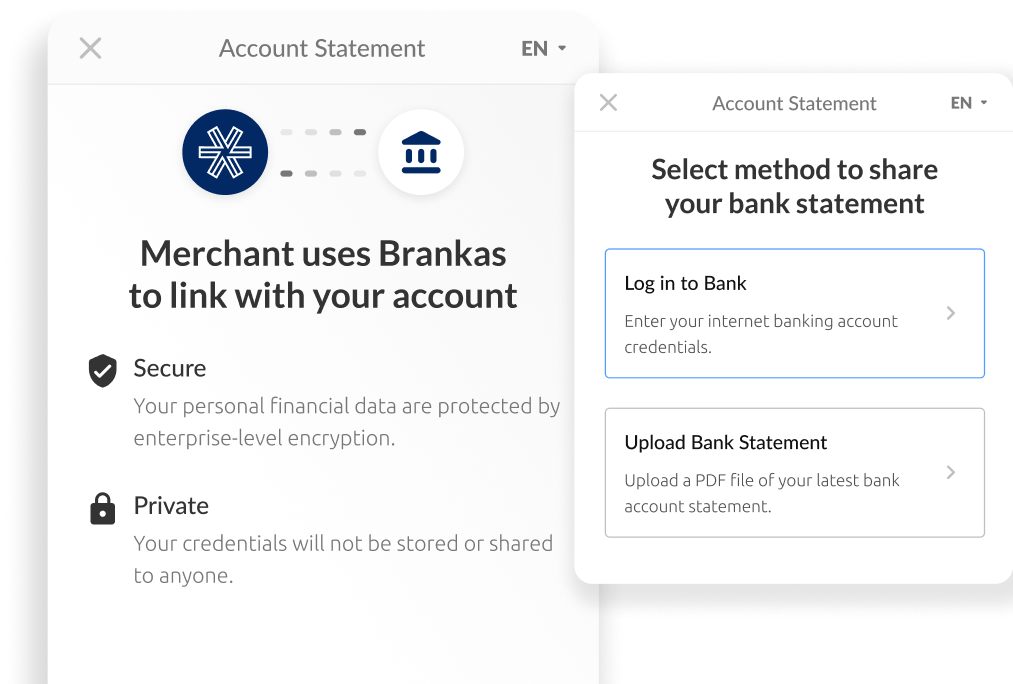 Enabling innovation

and

embedded finance

for the world's biggest and fastest-growing brands.

Brankas is the leading Open Finance technology company

powering digital transformation and world-class innovation for our customers with our financial infrastructure and API aggregation solutions. Brankas solutions are featured in Asia Pacific and the Middle East across industries as diverse as BNPL, digital banks, payments, ridehailing, e-commerce, and public utilities.
Enterprise solutions from the leading Open Finance company
Financial Infrastructure
Market-leading time-to-market for organizations to develop your own financial APIs and payment gateways.
Check our solutions below :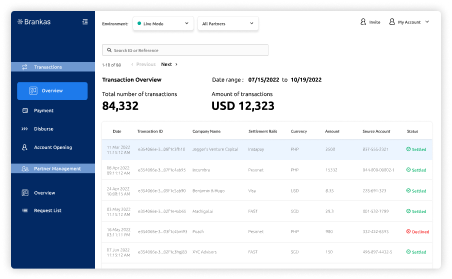 API Aggregation
Plug-and-play financial APIs with the widest Southeast Asia bank network coverage for bank data retrieval and money movement.
Check our solutions below :
By combining Brankas' technical expertise with Netbank's Banking-as-a-Service approach, we can provide automated account opening, payments, disbursements, cards and even loans via digital channels such as white labeled mobile apps and banking-as-a-service APIs.
Dave dela Paz
Co founder and Head of Netbank Virtual, Netbank
Resources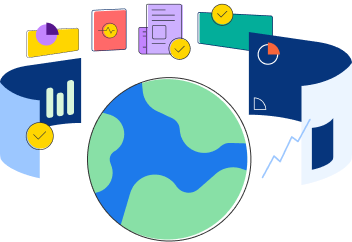 Reimagine the Future of Financial Industry with Open Core
The financial services industry has long been a consumer of Open Source software. With adoption of enterprise Open Source steadily rising in areas including cybersecurity and supply chain, learn how modern core banking systems provide greater scalability and flexibility.
Read More
RPA-based APIs for unlocking the potential of Open Finance
Download the white paper on Robotic Process Automation (RPA)-based APIs, published by the industry-leading tech enablers in the Philippines: Brankas, Finscore, Finverse and Smile API. It discusses how customers can securely access their bank's or financial institutions' online services for credit scoring, reconciliation and accounting operations, eCommerce payments, and transfers to digital bank accounts using RPA technology.
Read More