Balance
Retrieve account balances in real-time
Allow your users to view their current, start/end month, and average balances so that they have a better snapshot of their financial status.
Popular Use Cases
Personal Finance
Provide your users with a snapshot of their finances to create more seamless experiences.
Balance Check
Enable your users to check if they have enough funds in their bank account before they send cash, increasing top ups in your app.
Loan Eligibility
Quickly assess the users eligibility to receive any loan based on balance data.
Pull data from any period
We can pull 6 months of balance data for a time period of your choice in seconds.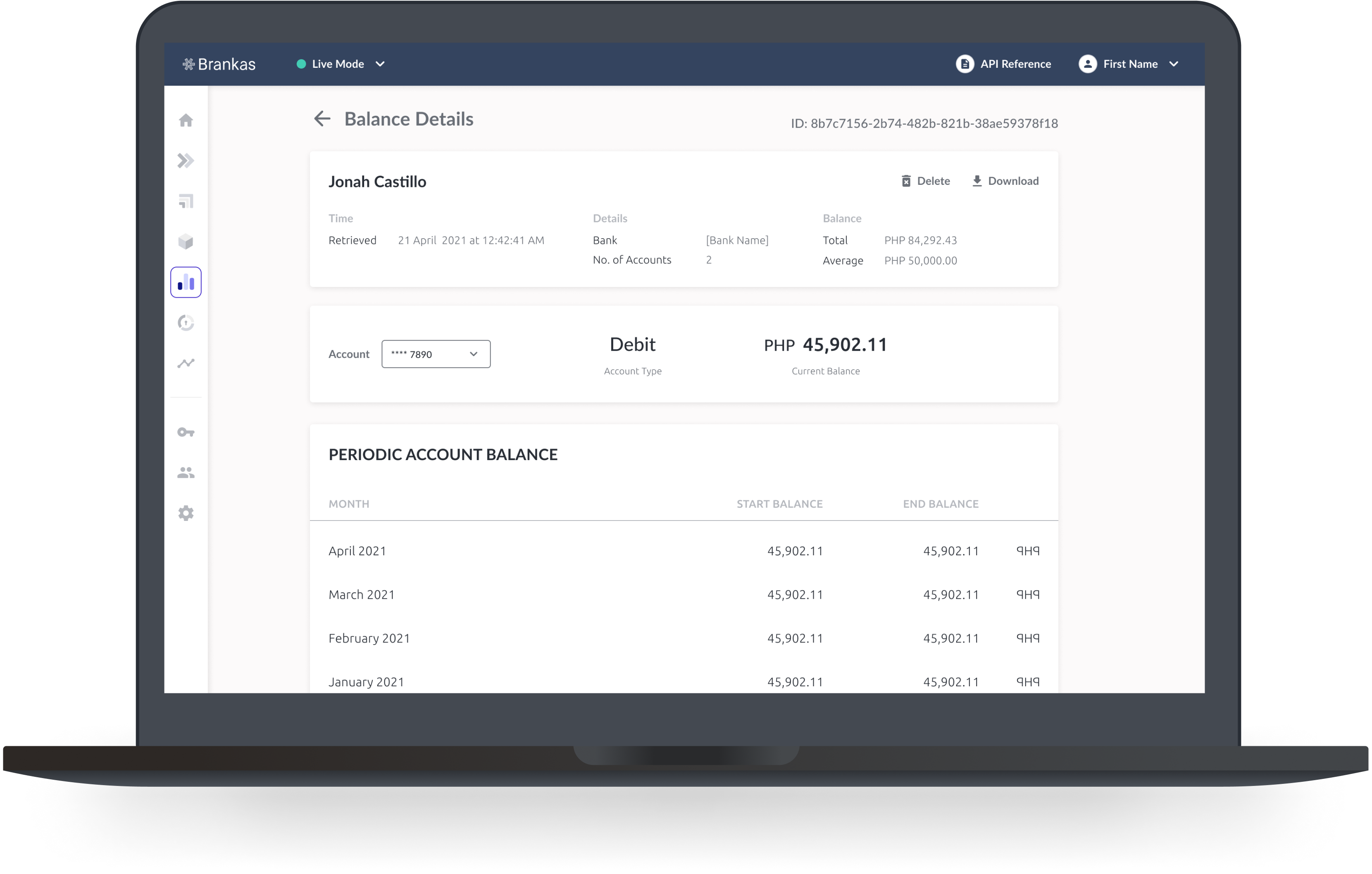 We provide your business actionable insights
We calculate the average and time period balance so that you can provide a faster financial experience to your users. Through our dashboard, gain easy access to insights and numbers.
Other Products
Explore other products and services by Brankas