Join the team
Help us build the future of open finance in Southeast Asia.
View openings
100% remote organization
We take pride in our empathetic culture organisational wide which allows us to build great customer-centric products.
Unlimited paid time off
We prioritise the well being of our staff and practice flexible working arrangements under our TOWN Policy.
Our people matter
We provide and facilitate for competitive salary, insurance and benefits, bi-annual promotion opportunities that all sets up our colleagues for enormous success!
Our Values
01
Leadership
We lead by example. We succeed by enabling the success of others.
02
Accountability
We hold ourselves personally responsible for results, not tasks.
03
Creativity
We identify the problems that need to be solved, and work towards the best solution.
04
Empathy
We have empathy towards our customers, partners, and each other.
Testimonials
Hear what our Hubsters have to say
"We simply own the role we are assigned to, and if we need help on some things, people are responsive and easy to work with to get things done. Having that kind of culture is amazing for personal and organizational growth, in addition to the perks of a fully-remote work arrangement."
Donald Onghanseng
Legal & Regulatory Affairs Manager
"Working here is like putting you in a zone that you can not call a "comfortable" zone. Brankas works together (100% remotely around the world) with the team not only to solve problems, but also bringing impact and value to South East Asia."
Marolop Siagian
Product Manager
"Working at Brankas has been full of learning experiences. From learning about Open banking, to introducing the concept to markets that have yet to learn or embrace it, to learning ways to collaborate with colleagues as a remote-first company, it has given me the advantage to grow myself in skills and knowledge. It has its share of challenges as with start ups, but it's been motivating to join a company early in its growth process and learn from the different opportunities along the way."
Krizelle Lazatin
Territory Sales Manager
"As a frontend developer, I would say that Brankas is one of the companies that adopts most of the modern technology stacks. As challenging as it is because of the fast-paced environment, you get to grow your skill set as well while having a wonderful learning experience. I'm so glad to have been given an amazing opportunity."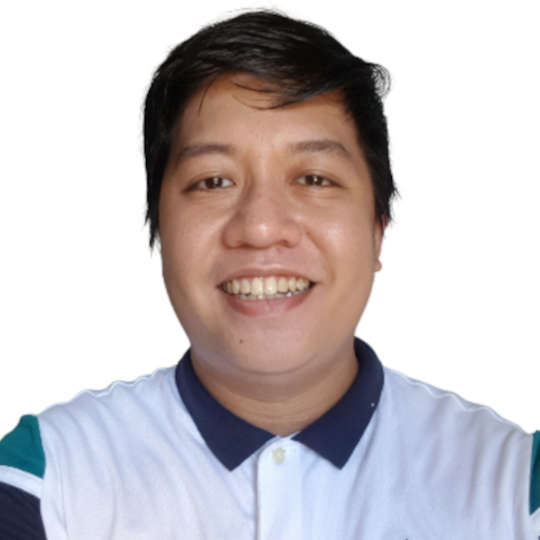 Kim Lian Lopez
Frontend Developer
"As a people person, I am more than grateful to have the opportunity to work in such a fun and diverse place like Brankas. The challenges, the culture and the people have been a huge part of my learning journey here. It exposes me to a whole new industry and a new perspective of technology advancement."
Michelle Christine
People Operations Associate