CASE STUDY
How Yokke! Helps Accelerate Businesses with a Robust Payment Gateway, Powered by Brankas
Success Story

Customized, intuitive payment workflows and a reduction of transaction costs.
Embedded fraud detection system for all merchant transactions.

Accelerated growth with more than 20 payment options for end-users.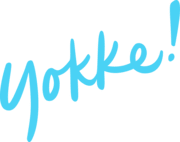 About Yokke!
Yokke! is an Indonesian fintech company that makes electronic payment gateways that can be used for more than one type of payment. Yokke! offers a wide range of payment facilities through a variety of merchant networks and services, giving users access to secure, easy-to-use payment services. Yokke! is PCI DSS and PCI PIN certified. Yokke! is the official payment gateway partner of Brankas, in Indonesia, and allows merchants to collect payments from their customers via bank transfers, debit and credit cards, e-wallets, BNPL, and more. Over 200,000 merchants currently trust Yokke! across all of their products.
Goal
While there are many options out there, Yokke! wanted to partner with a business that would help them grow their payment services, which require a stable, scalable, and reliable payment infrastructure. As Yokke! powers over 200,000 merchants, it is crucial to have a payment infrastructure that is easy, not only for them but also for their merchants and customers. From the administration side to the paying customers, the experience needs to be simple, easy, and enjoyable.
As Indonesia's leading payment service provider, Yokke needs a stable and the most up-to-date payment infrastructure. Brankas' long standing expertise in payment rails internationally and within Southeast Asia has significantly accelerated our go-to-market.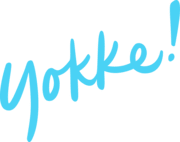 Kunadi Tjahjadi
IT Head, PT Mitra Transaksi Indonesia
Problem they wanted to solve
Infrastructure was the most important part of the business that Yokke! wanted to make sure was done right from the start. This is an area that many businesses fail at, and they wanted to ensure the implementation was top-notch. At the same time, customization based on the existing workflows was something that needed to be taken into consideration, as many other options out there would require a lot of re-development and adaptation to the payment infrastructure system of choice.
Solution that was implemented
Yokke! and Brankas worked together to create a custom, scalable, and reliable solution that makes it easy for their merchants to get paid by their customers. Yokke! is powered by Brankas' Merchant Link product that allows them, as well as banks, payment service providers, and other businesses, to create custom workflows that accept all types of payments via a single link or screen. Yokke! lets businesses improve the way customers pay, no matter what platform or payment channel they use. 

Merchant Link is Brankas' proprietary online payments hub. It helps banks and businesses offer their own payment processing and hosted checkout to merchants. Brankas Merchant Link aggregates various payment methods like debit and credit cards, e-wallets, QR codes, and bank transfers into a single dashboard. Brankas Merchant Link also comes with an embedded fraud detection system, a merchant management dashboard, automated reports, and a reconciliation dashboard, making it easy to manage the high number of merchants and transactions for each.

Build a better, scalable payment experience with Brankas Merchant Link.
Join Yokke! and other businesses and provide a faster, better experience to yourend-users.